Posted by By Dexter Ewing on Jun 2nd 2020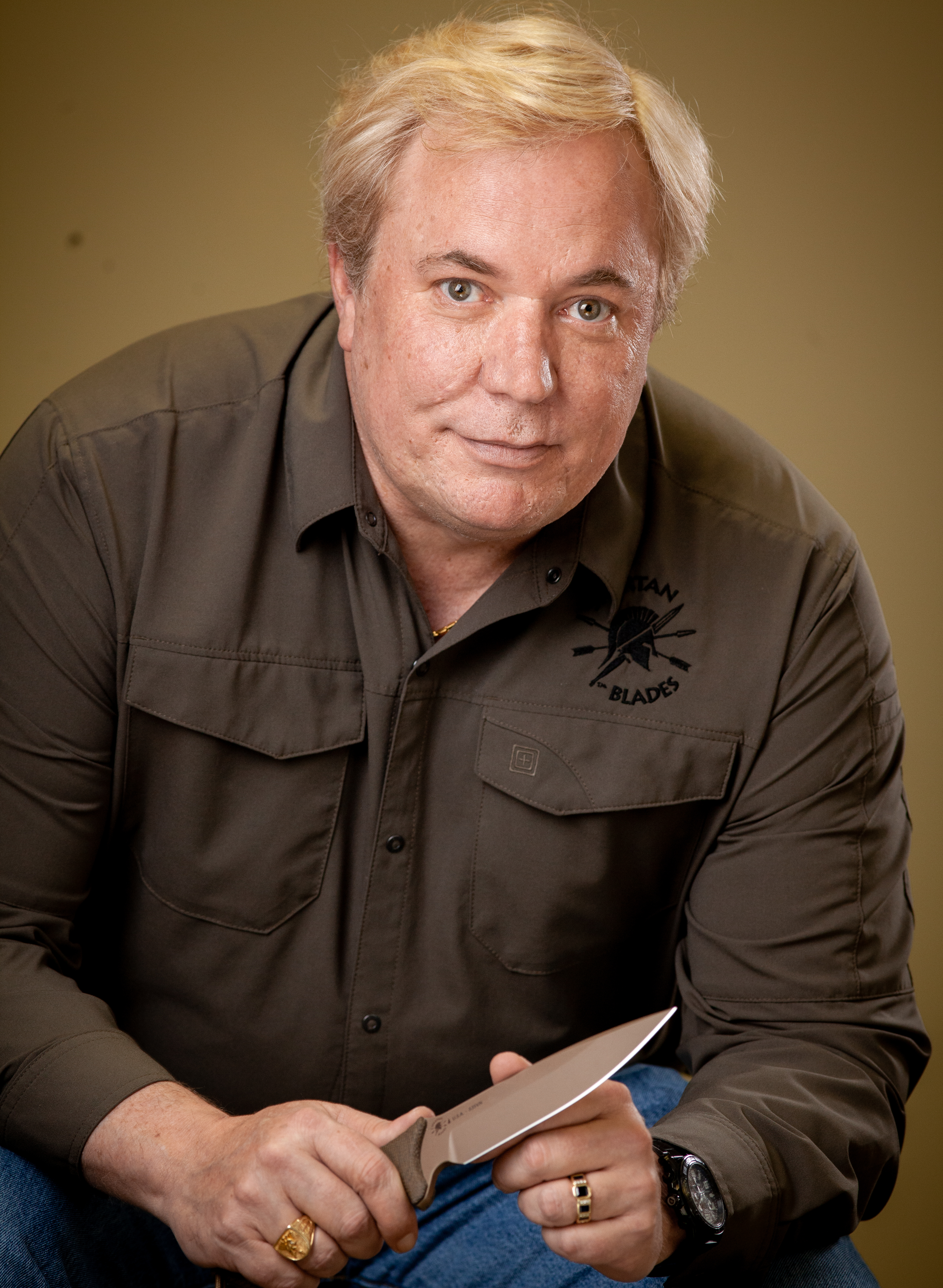 Mark Carey is the other half of the Spartan Blades leadership, along with his friend and business partner Curtis Iovito. A former Green Beret, Carey brings a wealth of knowledge and experience too Spartan Blades. To read more about his military career, assignments, and education, visit https://spartanbladesusa.com/about-us-2/ for more.
What are Mark's roles with guiding Spartan Blades? "I am a co-founder, co-owner, and my title now is President, Plans and Operations of Spartan Blades (Pineland Cutlery Inc)," says Carey. "I take care of raw materials purchases, forecasting and planning of parts, production and orders, primary contact for dealer sales; and day-to-day accounting/bookkeeping." Pretty much, Carey handles the business end of Spartan Blade, while Iovito handles the design of the knives and production of such, and marketing. "I still clean the bathroom sometimes too," muses Carey.
What does Carey enjoy the most about working in the knife industry? "The community of fellow knifemakers and knife shops are very close knit and help each other whenever asked," he says. "We compete but it's friendly and really doesn't affect business". He is also quick to credit the customers as well. For they are the ones who allow all of the folks at Spartan Blades to do meaningful work in their passion of creating the best tactical knives on the market. Watching Carey work the Spartan Blades booth at a big show such as the BLADE Show, it's obvious he loves talking with anyone who stops by the booth, and showing off the exquisite craftsmanship of the company's knives.
Carey and his wife of 28 years, Dolores, currently reside in Aberdeen, NC. "I met my wife while serving in the 1st Special Forces Group, as she was the secretary for our Group Command," Carey recalls. What's interesting to note as well, Mrs Carey has 54 airborne jumps under her belt! "We married and I adopted Catlyyne and we had Mark a couple years later," he said, speaking of their two grown children. It's obvious that while Carey's passion is knives and running Spartan Blades, he is a family man above all else and is super proud of his children and what they have become in life. "Both Catlyyne and Mark served in the Army," the proud father says. A veteran of two combat tours, Catlyyne is a West Point grad and is currently pursuing her Masters. "My son Mark enlisted in the Army as a Military Intelligence Analyst, and had a couple deployments," the elder Carey indicates. "He is currently a civil servant intel/security specialist for a unit at Fort Bragg''. Pretty cool, each member of the Carey family has had military service!
Life away from Spartan Blades for Carey, is a bit less hectic. He likes to read and watch news documentaries, dine on Mexican or a good steak, and also volunteer his time with their local VFW and Special Forces Association. He also enjoys the company of Guinevere, his Yorkie. "She rules my house, along with my lovely bride," Carey says (Yes, Mrs. Carey - you DID just read that!) What about special talents? Everyone has those whether or not they 'fess up to it or not. "I have a photographic memory for many things but that is slowing with age," he laments. In addition, "I have always been a good long range shooter." Having a good long range shooter in charge of the business aspect of Spartan Blades is a indeed a very good thing. For his keen business decisions have propelled the company to its present high status in the knife industry. "As Chris Reeve told me, we make knives people want, and if we do a good job, it excites the whole market and we all make and sell more knives". Simple enough, right? It may sound like it but the reality of it is Mark's business end expertise coupled with Curtis Iovito's design and marketing prowess equate to some of the best tactical knives you will find on the market.