Posted by By Dexter Ewing on Oct 27th 2020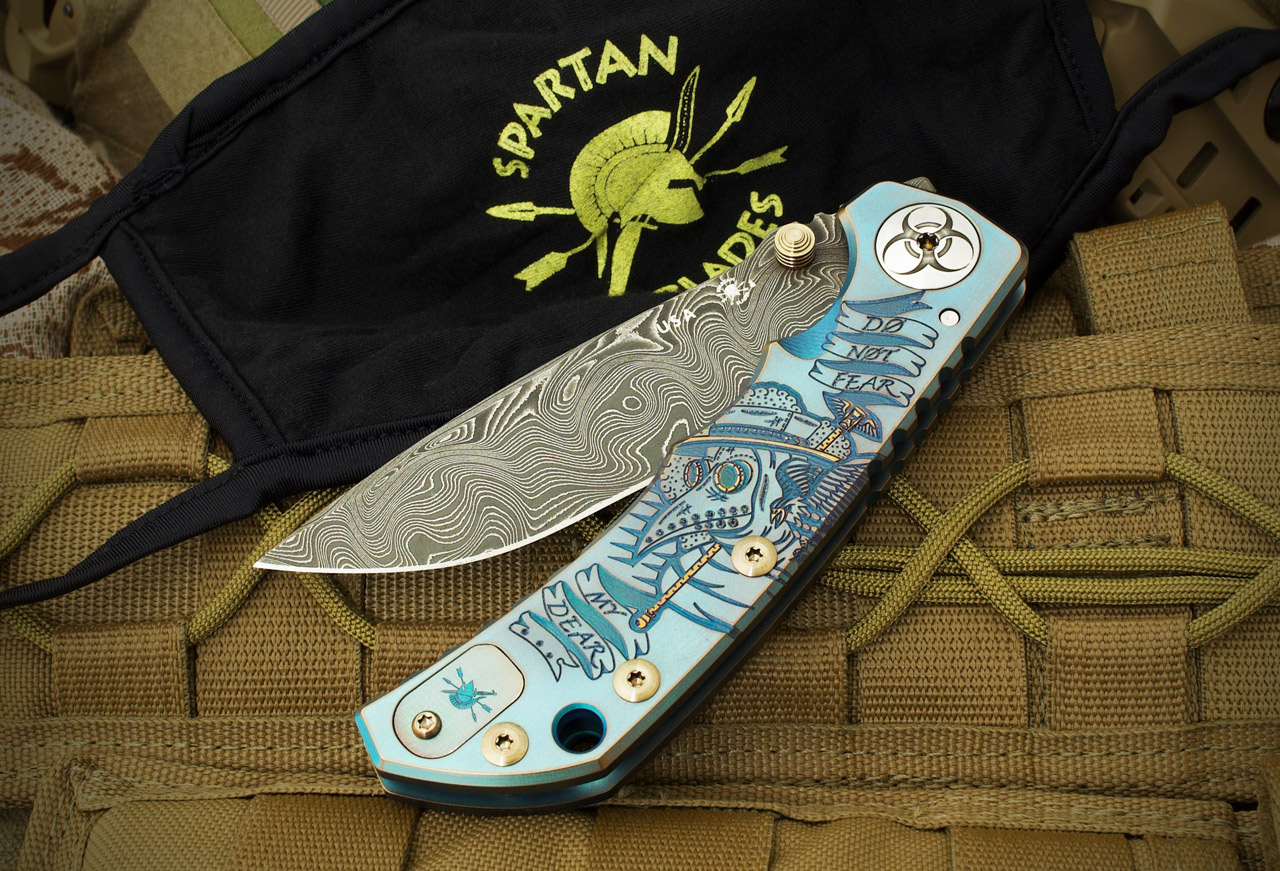 The SHF has also been a perfect vehicle for limited edition runs (Pictured, "Plague Doctor" Special Edition
The Spartan Harsey Folder (SHF) has been a very popular seller for Spartan Blades, just take a look online at the knife discussion groups, and on other social media platforms. You'll see pics of the SHF and see discussion about the knife. In its original form with a 4 inch blade, the SHF is a beast of a folder. It is very solidly built and has smooth action. It is engineered and constructed to withstand heavy work for both tactical and outdoor scenarios. This folder has also been a perfect vehicle for special edition runs that Spartan Blades has done. From such beauties like the St. Michael, Runes and Staves, Gilded Skulls, and the Plague Doctor (which was a major hit this year, in 2020); to the standard base models with all-black PVD coating or a stonewashed blade and blasted titanium handle - the SHF is just a very well designed and built folding knife. After years of hearing the same comments from Spartan customers, the folks at Spartan Blades released the SHF 3.25, a smaller, more compact version of the SHF. The knife still featured the robust build of the full size but it's size is more EDC friendly, more office friendly, and goes well with any mode of dress. With the introduction of the SHF 3.25, there are now two options for this no-nonsense working folder design that bears Bill Harsey's name.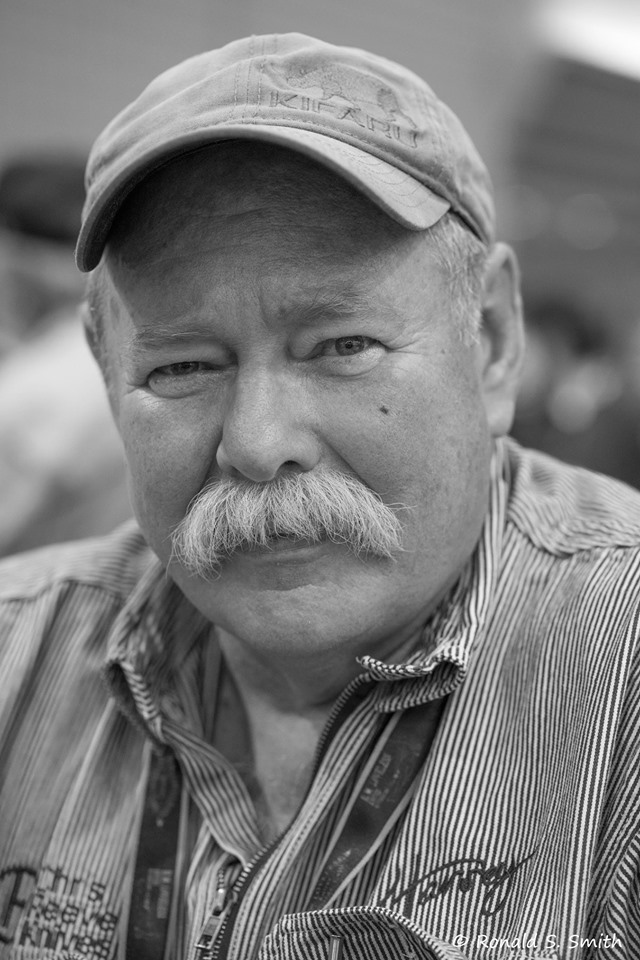 William W. Harsey Jr designer of both the SHF and SHF 3.25
So now, inevitably, the questions have started. "Which version should I get?" The easy answer to this is obviously - get both! But not everyone can afford to do that and therefore they have to make their decision wisely. What's your intent for this knife? Is this something you're going to carry with you when you go outdoors to hike, hunt, camp, fish, or do chores around your property? Or are you wanting to have a folder for daily carry to open mail, boxes, carry to work, or cut a steak at your favorite restaurant? At the writing of this blog entry, the SHF 3.25 hasn't been out for too long and already, knife users have really gravitated towards this. Consumer reception has been phenomenal. Sometimes, when you take a knife and scale it down to be more compact, sometimes that just doesn't work for everyone. Our hand sizes are different. The original version is just right but the smaller version might be a bit lacking. Not with the SHF 3.25, the handle is designed well enough that you're still able to get a good purchase on the handle and that instills user confidence. If a knife doesn't have a comfortable handle, it doesn't get carried and used. That's just how it goes. The knife is relegated to sit in the knife drawer or back in it's box and eventually we sell or trade it for something else. The SHF 3.25 also rides in the pocket in a less obtrusive fashion than its bigger brother. The original SHF carries nicely but you're more cognizant of it in your pocket. The SHF 3.25, however, fits into the pocket nicely and blends right in. Most of the time you are not even aware that you have it on you. Thus, making this a better option if you like to daily carry a comfortable folder but want one that's built rock solid.
The handle is designed well enough that you're still able to get a good purchase on the handle and that instills user confidence.
On the other hand, if you subscribe to the "bigger is better" theory or need a knife with the horsepower to carry you through the tough cutting tasks indoors and out, then the original SHF is where you need to look. The ergonomics of this folder are spot-on. You can manipulate the blade and lock just fine even while wearing work gloves. It's annoying when you are working and have to remove your glove just to retrieve, deploy, use, close the blade, and put the folder back in your pocket and then put the glove back on. You can manipulate the knife just as easily with gloves on as you can without gloves. Not many knives you are able to do that with! The SHF 3.25's size being more compact, it's nearly impossible to do this with. There are some tasks in outdoor recreation that call for a larger blade with more reach - and this should be a no-brainer - you should choose the original SHF. And yeah - if you want to grab one of each (original and the 3.25) then you have all your bases covered!
With the addition of the SHF 3.25 to the product line, this is a solid testament to how well the original SHF has been selling, and it's a customer driven demand that has paid off for Spartan Blades. Regardless of which size you opt for, you're getting one of the best high end production framelock folders available right now on the market. Bill Harsey's design expertise coupled with Spartan Blades' manufacturing excellence has resulted in the SHF cementing its place in the global knife market as one of the most desirable folders of modern day. There's also plans to add an SHF design to the Bronze/Field Grade line in the near future as well. So, this adds another option for pricing if both the original SHF and SHF 3.25 still are too much for your