Posted by By Dexter Ewing on Jun 19th 2020
Tu Lam is a real-life warrior, and the real deal. US Army veteran with 23 years of service, Call of Duty: Modern Warfare game character, co-host of the Forged In Fire: Knife or Death television series along with WWE wrestler Bill Goldberg, founder of Ronin Tactics - his company built on experience with the Special Forces in which he teaches combat tactics, and designer of the Spartan Blades Shinto. He is a retired Sergeant Major Green Beret, whose story began in 1974 in Saigon.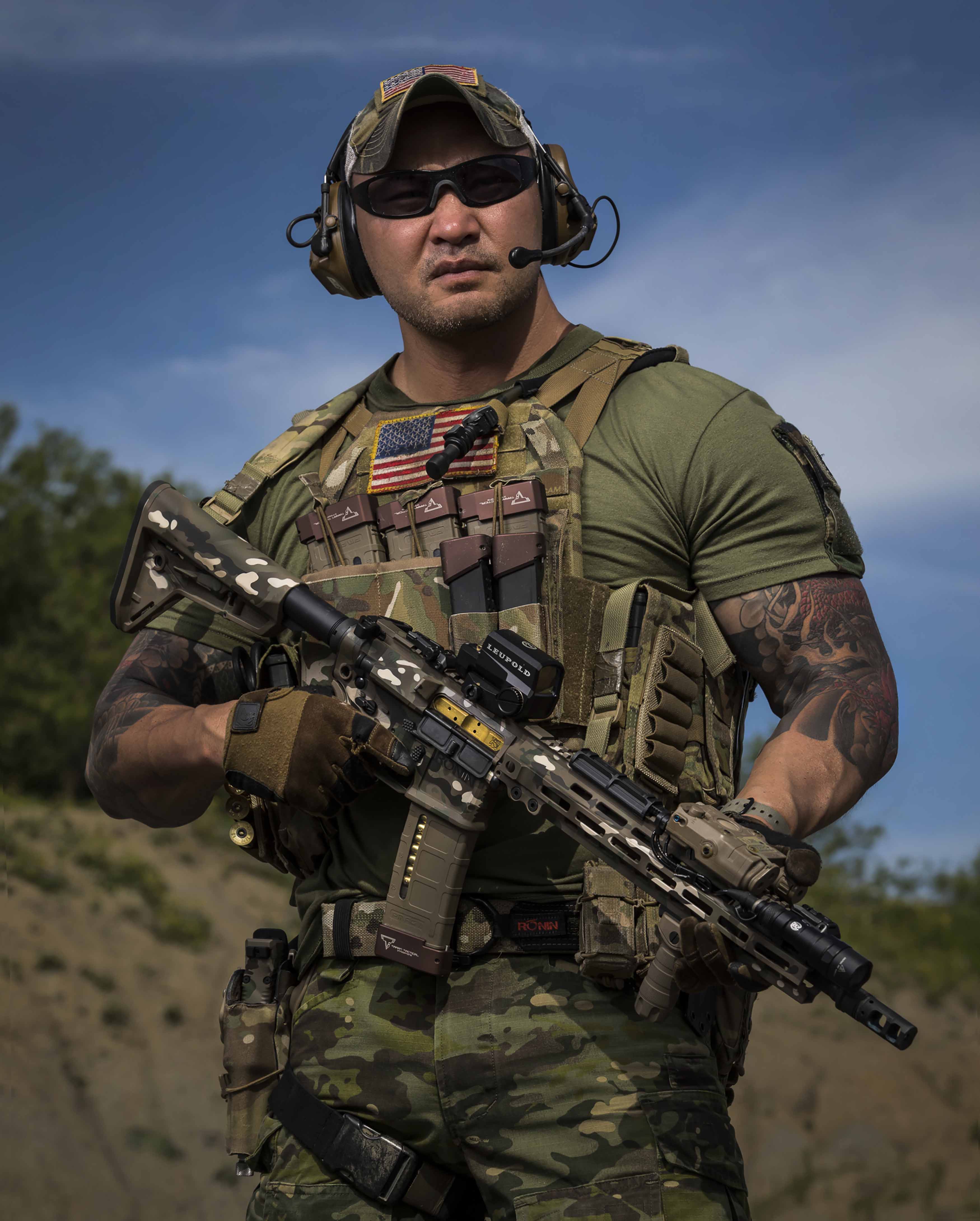 Tu Lam - US Army veteran with 23 years of service
Mark Carey and Curtis Iovito, co-founders and co-owners of Spartan Blades, and Lam served in the same Special Forces unit in Asia. He was an assaulter while Carey and Iovito were snipers. It was from their time in the service the three men became good friends, so it was only natural that Lam would be involved in designing one of Spartan's knives.Tu Lam was born on December 17th 1974, close to the end of the Vietnam War. In 1979, when he was only 5 years old, his family boarded a fishing boat in Saigon and left the country in hopes of a brand new start. living a better life elsewhere. War-torn Vietnam didn't have much to offer them. Lam had a family living in the USA - an aunt who married a Special Forces soldier and they sponsored him and his mother to settle in the USA. Fayetteville, NC was his new home and his mother eventually married a Special Forces soldier. This not only changed her life but Lam's as well. Indoctrinated into the military lifestyle at 8 years old, Lam liked to immerse in the role-play of being in the Army. His stepfather would turn out to be a pivotal character in the young Lam's life, who otherwise would not have the opportunity to make a new life for himself. Following high school graduation, Lam reported to Fort Benning for infantry training and thus was the start of his storied 23 year military career (18 of those being in the Special Forces) being deployed to 27 countries (most of them already in conflict), and ultimately retiring as Master Sergeant in 2016. Retirement usually signals the end of a career, with life slowing down and more enjoyment of such. For Lam, this definitely was not the case. It only meant the beginning of a different chapter for his life. Lam's company Ronin Tactics Inc, capitalizes on the knowledge he gained in the Special Forces and applies those to help train modern warriors of law enforcement and the military. Lam is passing on the knowledge he gained in the Special Forces and applying them to law enforcement, military, and civilians alike.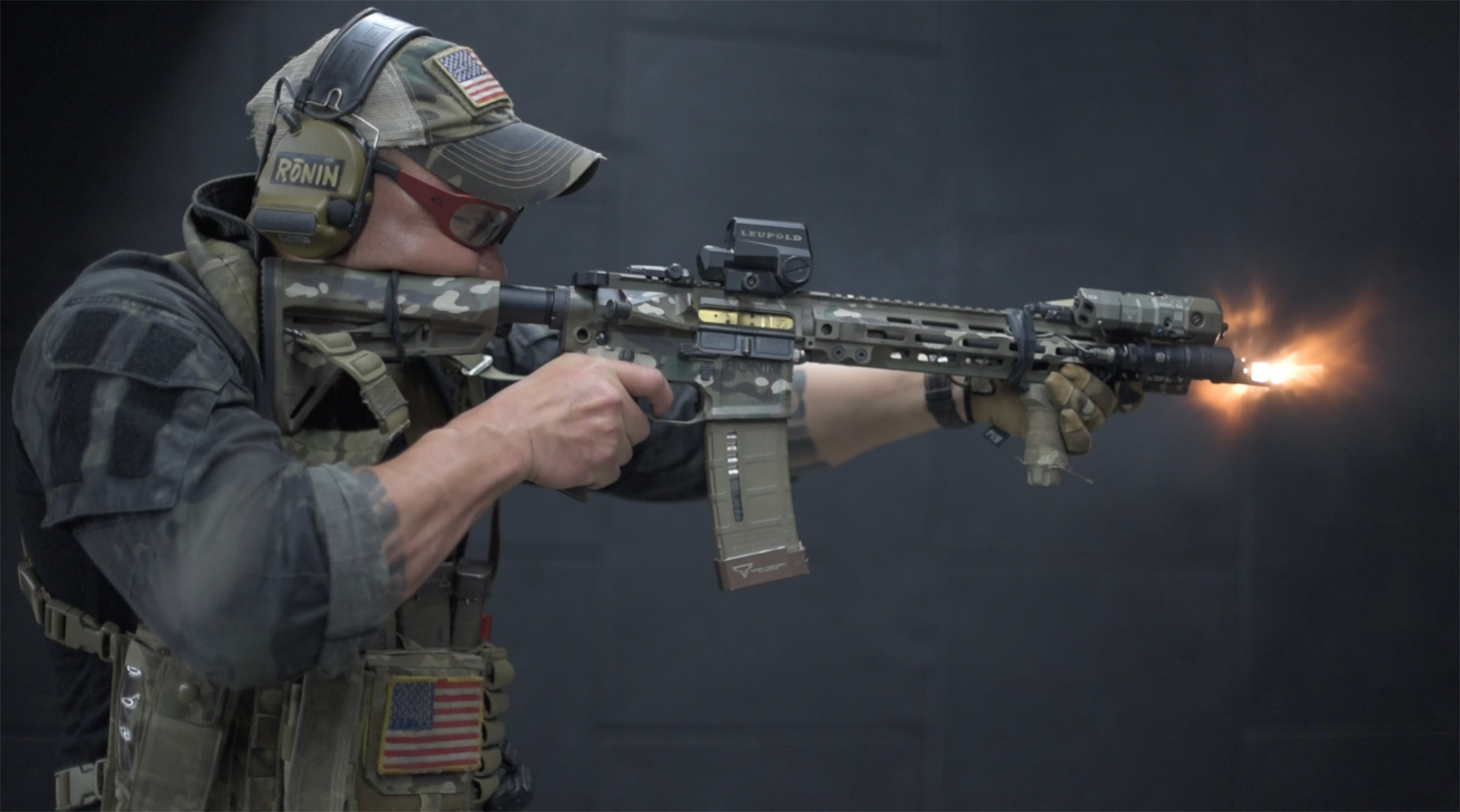 Tu Lam - Green Beret and owner of Ronin Tactics
Aside from Ronin Tactics, Lam also has the distinct honor of being a real-life video game character in the Call of Duty: Modern Warfare video game. The main playable character - Ronin - was modeled exactly after Lam. Right down to his exact looks with camo fatigues and the Ronin Tactics patch on his shoulder. Lam worked diligently with the video game's creators at Infinity Ward to do extensive motion captures of how Lam moved and handled firearms. I don't think any other video game has a real-life warrior as a character. The creators wanted to go all-out to ensure this game, and the character of Ronin - be as life-like as humanly possible. No expenses were spared at capturing every little detail of how Lam held and used firearms and how his movements are like. Getting involved with the folks at Infinity Ward and Call of Duty has given Lam additional exposure and reach to a new crowd that otherwise would not have heard of him. It's actually great all around for both Lam and Infinity Ward, they have received a great deal of positive press for the Ronin character and thus partly explains the video game's immense popularity. This is a great thing!Currently, Tu Lam is engaged with Ronin Tactics full time. In addition to teaching combat tactics to professionals, he also does life coaching for individuals, especially CEO's. Lam says that folks are missing spirituality and fulfillment in life, and his coaching helps them to get on-track with this and further find their purpose in life. He also credits daily meditation as well, keeping him centered and grounded in life. His experiences early in his childhood of facing hardship by leaving Vietnam on a fishing boat for the unknown, with nothing but the clothes on their backs and not knowing when or where the next meals were coming from - has allowed him to have compassion for others, to feel others' pain. He also believes in the power of being able to change the world if you have a strong mind (hence his belief in meditation). And Lam is doing just that through Ronin Tactics.Lam is also the principal designer of Spartan Blade's Ronin Shinto tactical fixed blade. Drawing upon his experience and deployments around the world, Lam set out to create the ultimate survival blade for Green Berets that would fill the roles of survival tool and backup weapon equally well. He said it is a utility survival blade, where the knife can be used to build makeshift shelter if needed. Lam points out the blade has mass at the end for chopping power, and the blade is thick enough to withstand anything you throw at it. The ergonomic shaped G-10 handle has a main finger precess to index your grip and scalloped at the front to allow you to choke up on the blade for more control. The blade is ground from premium S35VN stainless steel for the ultimate in edge holding and toughness. Offered in two colors of PVD blade coatings - black or FDE - there is a Ronin Shinto to your liking I am sure. Lam's design expertise coupled with Spartan Blades' excellent manufacturing quality results in what possibly is the ultimate survival fixed blade on the market.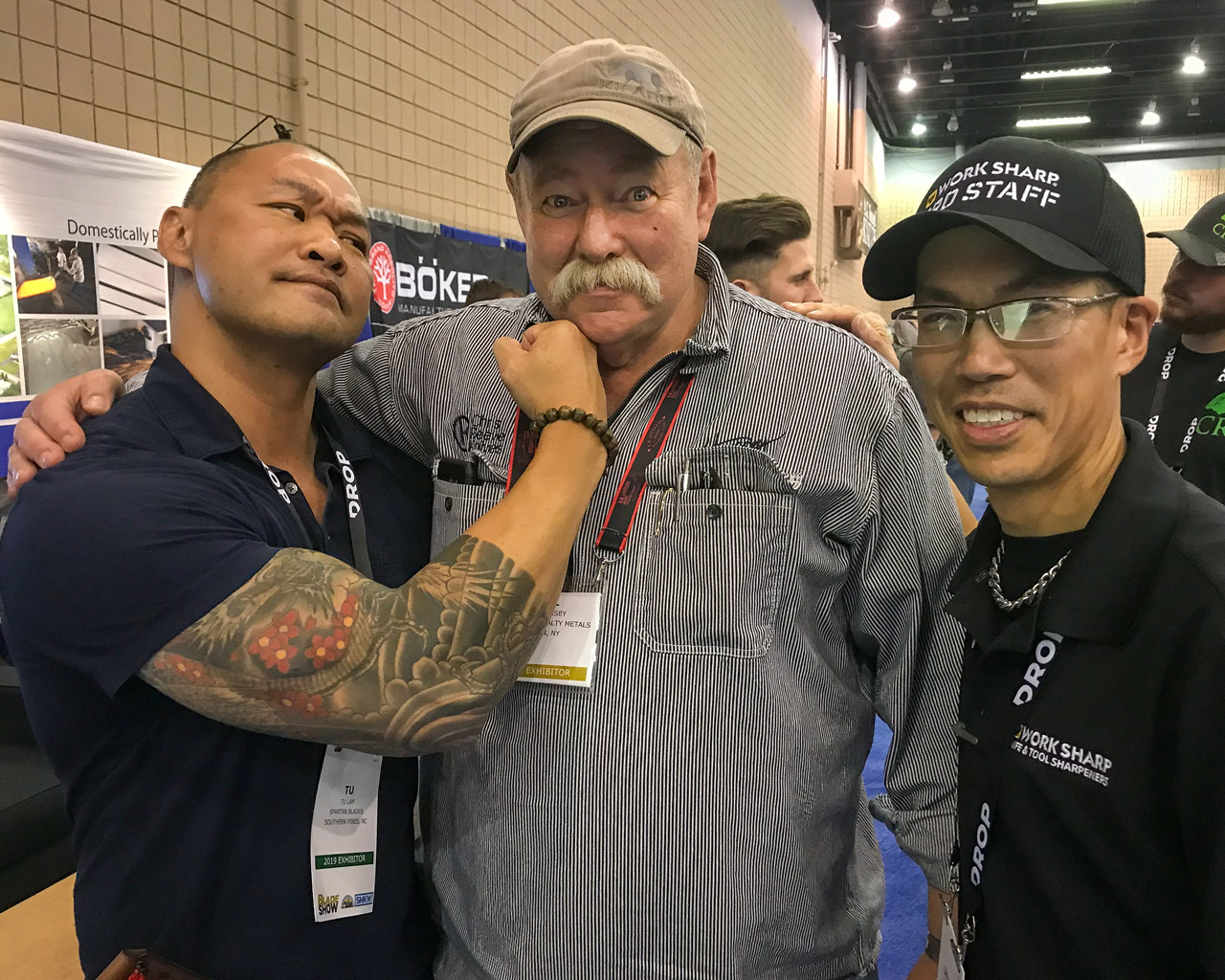 Tu Lam , Bill Harsey, and the Author at there 2019 International's BLADE Show
For those who have been fortunate enough to meet and talk with Tu Lam, it's very evident that in spite of his accomplishments and his story in life, he is very humble yet determined. He has a love for life and a love for helping others out. Ronin Tactics has evolved into a HIGHLY successful brand and business for Lam, which is a result of the characteristics listed previously. Spartan Blades also manufactures the Sakura, a highly concealable fixed blade with a spearpoint blade and a finger ring in the handle. The Sakura also comeS with an aluminum trainer as well. Ronin Tactics cannot keep these knives in stock, they sell out every time! Plainly put, Tu Lam has walked the walk and talked the talk. He is a true American hero and legit bad ass! Visit his site at http://www.ronintactics.com to learn more about him and what he has to offer.