Posted by By Dexter Ewing on May 22nd 2020
What you might not have known about Bill Harsey
By Dexter Ewing
Bill Harsey is a gentle giant, figuratively and literally, in custom knifemaking. In his younger days, Harsey worked in the family business, which was logging in the Pacific Northwest. At the age of 15, he was working in the logging shop on weekends, welding and repairing broken equipment. For a decade, he continued to make repairs while working many positions in the logging operation. By the time he was in his twenties, Harsey already was an experienced logger.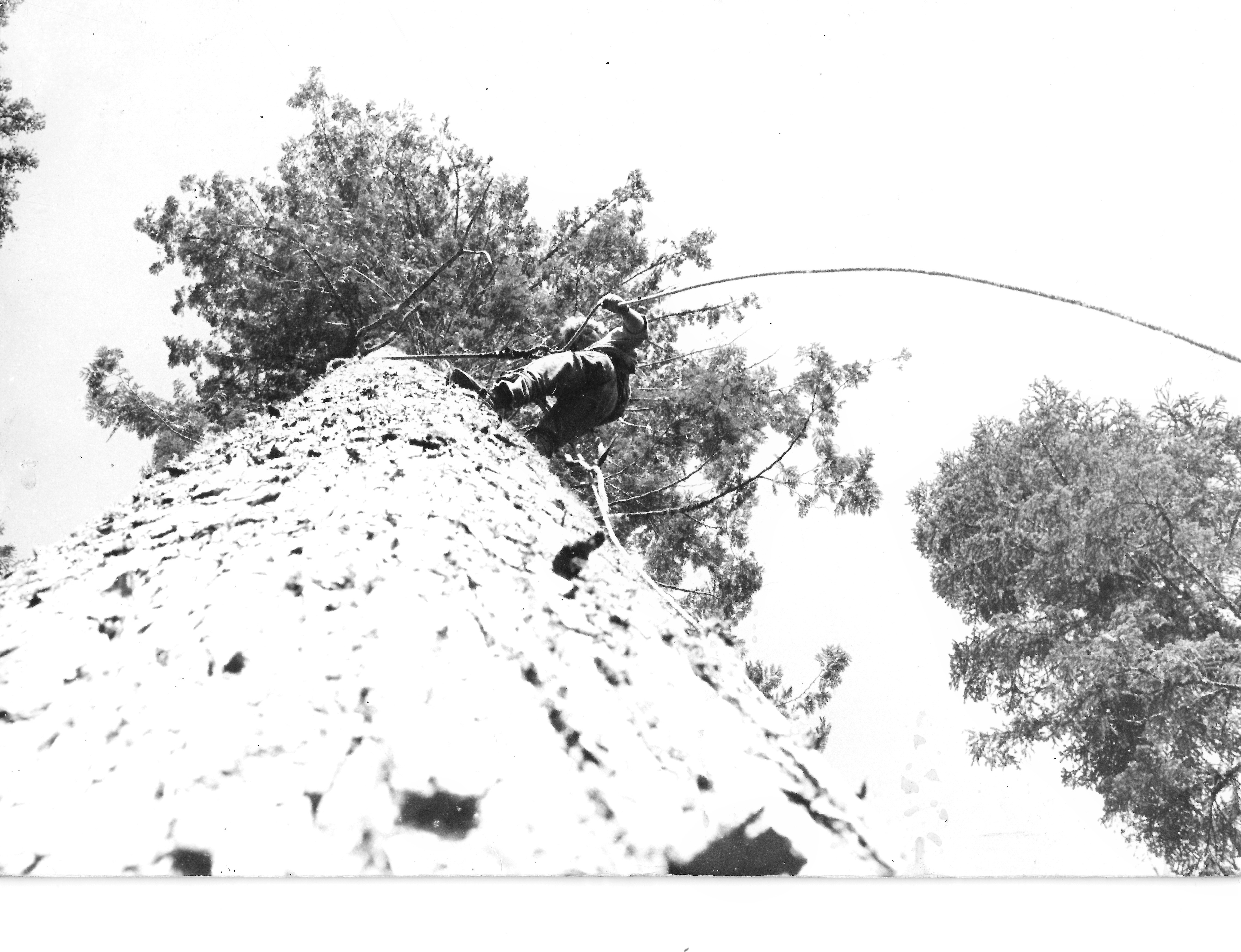 However, don't be fooled by his size. For his heart and mind are much bigger than his physical size. Today, Harsey has been one of the influences on production knives, perhaps something that not too many people are aware of. He has worked with a number of the big-name production knife manufacturers and currently is enjoying a run with Spartan Blades and Chris Reeve Knives, designing hard-use fixed blades and folders for the companies. Harsey is as humble, honest, and knowledgeable as they come here in this industry. If you've ever talked with him at any length, it's quite evident the man possesses a unique combination of technical expertise in general, and is a wealth of knowledge for knife design. Along his journey he's made friends with and worked for such influential people like Col. Rex Applegate, James "Patches" Watson, and Al Mar.
In the July 14, 1980 issue of Sports Illustrated Magazine, was an article about a man named Bob Loveless and how he was a custom knifemaker who turned out fixed blade hunters that were as beautiful in design as they were functional in use. "I was inspired to try and make well-executed knives without being just another maker trying to copy Loveless," said Harsey. Loveless was a huge inspiration to Harsey back then. "What I did take from Loveless was to dedicate my efforts to make purpose-built knives with exactly and only what is needed to be there to make them useful," he said. From that point, Harsey's knifemaking with intent and purpose and that still guides him throughout his career, whether it be for his own custom knives or designing knives for production companies.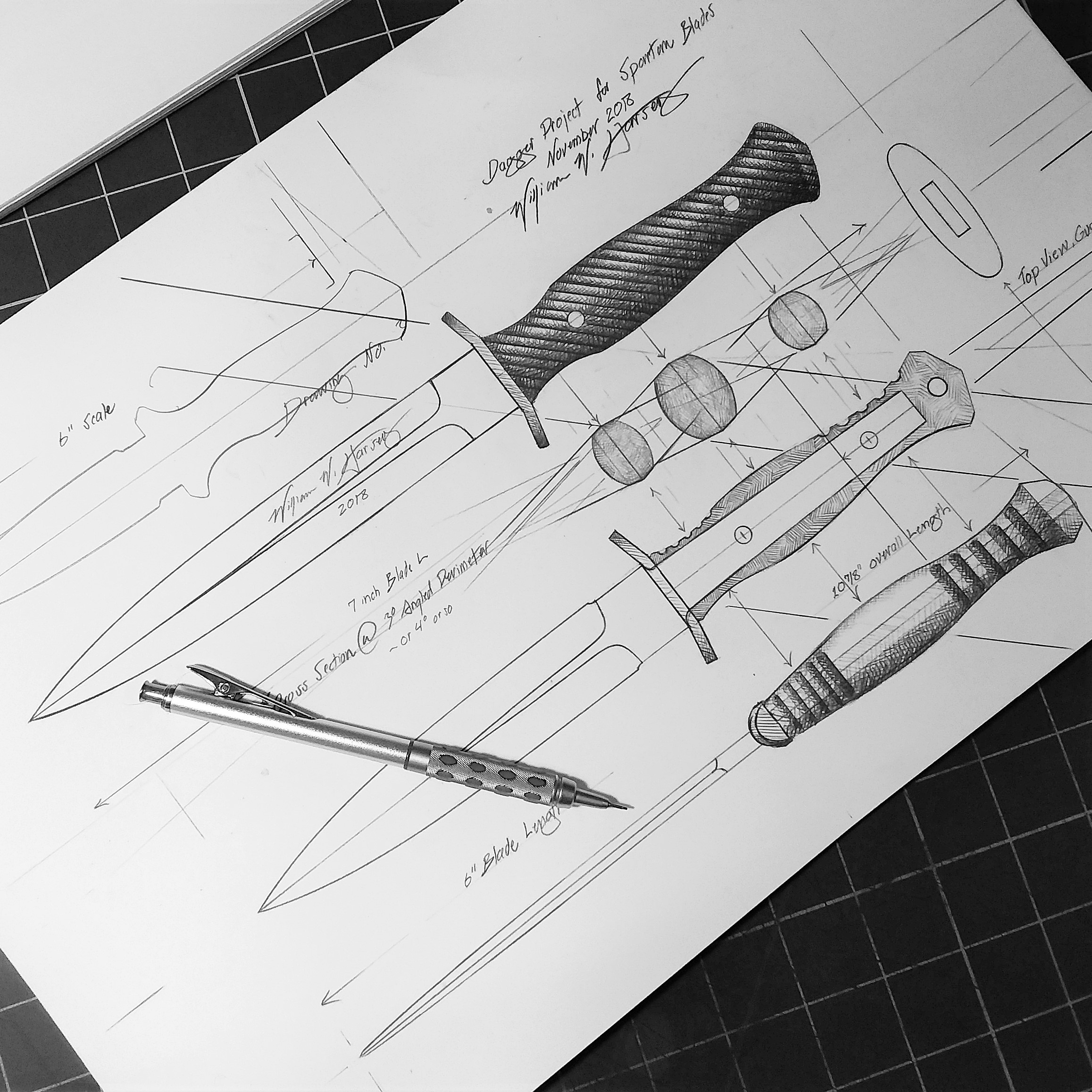 https://spartanbladesusa.com/shop-all/spartan-hars...
While Loveless was the inspiration for getting started into custom knifemaking, there were also a couple other people that Harsey cites that were not only big influences for him in his knifemaking journey but also as personal friends. The late Col Rex Applegate was one. Applegate was a WWII veteran, working with the OSS (Office of Strategic Services, which was the forerunner of the CIA and the Special Forces Green Berets). In 1984, Al Mar (who was a former Green Beret) introduced Harsey to Col Applegate, who lived about an hour from Harsey. Applegate developed a CQC training system with his counterparts named Fairbairn and Sykes who were members of the British SOE. From this, the Applegate Fairbairn knives were born around the end of WWII. Per Harsey, Applegate was experiencing difficulties in blade quality and was curious to know if he could grind the blades for him. "He had his vision concerning knives but also kept an open mind to what was best for the modern LEO and warrior," said Harsey. "I ended up hand grinding somewhere in the range of 1,000 6-inch double edged Applegate Fairbairn combat knives," Harsey recalled. In addition, he prototyped several other models for Applegate. "Over time, various models of Applegate Fairbairn knives were produced by Al Mar Knives, Gerber, Buck, Boker, and some others," interjects Harsey.
In addition to Col Rex Applegate, the late Al Mar was also an influence on Harsey. He first met Mar in 1982 at the very first knife show Harsey exhibited in Oregon. A Vietnam veteran, Mar was dubbed "The Father of Specialty Cutlery" for his advanced designs with his company, Al Mar Knives. "I hand built a few runs of Al's designs and these were dual-marked Al Mar, William Harsey," said Harsey. Over time, Harsey did assorted small jobs for Mar, such as grinding the top edges on one of his folders. He also produced prototypes for Mar that were sent to Japan as templates for full production units. "This taught me to pay attention and be very careful with this kind of work," Harsey said. "Al taught me how important the design work from concept to drafting to prototype is". This experience with Al Mar Knives was a huge influence on how Harsey approaches knife design even to this day. "Al Mar was also a great friend and he is the one who taught me to approach knifemaking as a serious design discipline." Harsey cites both Col Rex Applegate and Al Mar to be his entry into the world of Special Operations Forces. To this very day, Harsey is still intimately involved with SOF knives, especially with being aligned with Spartan Blades, a company co-owned by retired Green Berets. "My knifemaking career has always been guided by Special Forces men," he recalls. I don't know about you, but I'd say it's very difficult to go wrong with guidance like this!
The list of production knife manufacturers that Harsey has worked with over the years is nothing short of impressive. There was the aforementioned Al Mar Knives. There's also Gerber Legendary Blades (now called Gerber Gear), Fantoni SRL, Beretta Arms, Lone Wolf Knives, Chris Reeve Knives, CRKT, Ruger Firearms, and Spartan Blades USA. Some of his designs for these companies are still in production today, and they span all price points, from budget to high end. Some knives are designed for looks, others are designed for purpose. Harsey's designs always stand out because form always follows function. A Harsey design is rugged built with intent, it's a knife that you can take out on your next outdoor adventure with you. It's a knife that is designed to work with the user and be durable and hold up to any abuse that you can dish out. Be sure to check out his Spartan designs - the Harsey Difensa, the Harsey TT (Tactical Trout), the Harsey Dagger, and for those who love folders - the SHF (Spartan Harsey Folder). If you ever see Bill Harsey at a show, do yourself a favor and go up to him and introduce yourself. You'll be glad that you did, he is an absolute blast to talk with as well as a fountain of knife knowledge.